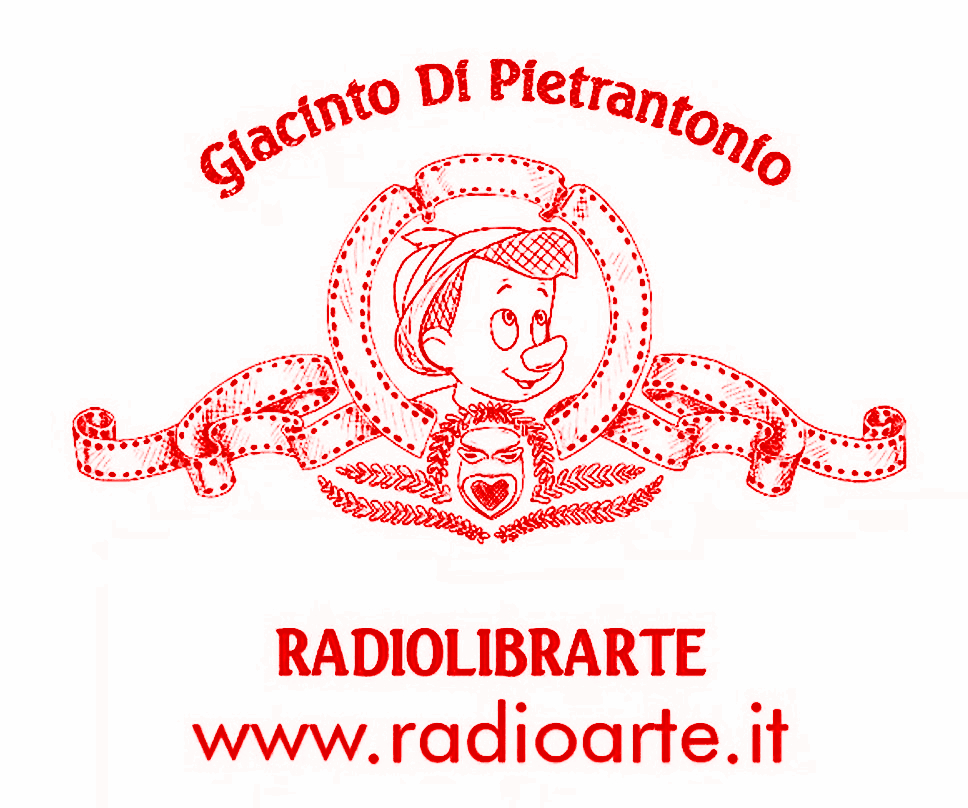 RADIOLIBRARTE
Giacinto Di Pietrantonio dialoga con Gemma De Angelis sul suo libro CON L'ARTE…IN TESTA .
Rubrica ideata e condotta da Giacinto di Pietrantonio su libri di, per e introno all'arte.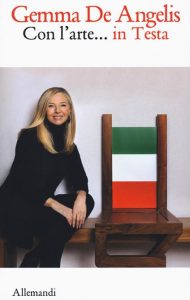 Dettagli
FORMATO Brossura
EDITORE Allemandi
EAN 9788842225324
ANNO PUBBLICAZIONE 2021
CATEGORIA Arte Collezionismo
LINGUA ita
Questo libro è fatto di incontri narrati nella doppia intonazione dell'autobiografia e della lettura critica (ecco le pagine su Gino De Dominicis, Ettore Spalletti, Anselm Kiefer, Ed Ruscha e altri ancora), di aneddoti che svelano il retroscena del sistema dell'arte e della vita delle gallerie (imperdibile la bonaria burla a Lia Rumma, quasi un episodio da commedia napoletana), di continue scoperte. È la biografia di una giovane donna che approda nella Milano del miracolo economico, del Derby e della moda e poi a Torino nel periodo di massima propulsione delle neoavanguardie post informali, la città dell'Arte Povera e di galleristi leggendari come Tazzoli, Sperone e Pistoi. È la storia di un'appassionata d'arte contemporanea che cerca nei suoi protagonisti la capacità di decifrare la storia (Kiefer, Kentridge) ma anche le indispensabili energie visionarie (De Dominicis) e l'altrettanto necessario dialogo con la grande pittura rinascimentale (Spalletti). Ma è anche il racconto di una collezionista che sa porre sullo stesso piano di valori, l'arte di denuncia dell'artista afroamericana Kara Walker con la silente risposta al dolore intrecciata fra le trame dei molti viaggi in Paesi lontani rispetto al ricordo dell'incontro con un artista negli innumerevoli spostamenti alla ricerca dell'arte d'oggi. È la conferma, in contrasto con il pragmatismo che regola il sistema dell'arte d'oggi, che il motore e il segreto della passione vivono entrambi in una intramontabile capacità di stupirsi, in una indistruttibile vocazione alla meraviglia.
EN
RADIOLIBRARTE
Giacinto Di Pietrantonio talks with Gemma De Angelis on his book WITH ART … IN HEAD.
Column conceived and conducted by Giacinto di Pietrantonio on books by, for and around art.
This book is made up of encounters narrated in the double intonation of autobiography and critical reading (here are the pages on Gino De Dominicis, Ettore Spalletti, Anselm Kiefer, Ed Ruscha and others), of anecdotes that reveal the background of the art system and of the life of the galleries (not to be missed is the good-natured joke to Lia Rumma, almost an episode from a Neapolitan comedy), of continuous discoveries. It is the biography of a young woman who arrives in the Milan of the economic miracle, of the Derby and of fashion and then in Turin in the period of maximum propulsion of the post informal neo-avant-gardes, the city of Arte Povera and of legendary gallery owners such as Tazzoli, Sperone and Pistoi . It is the story of a passionate contemporary art who seeks in its protagonists the ability to decipher history (Kiefer, Kentridge) but also the indispensable visionary energies (De Dominicis) and the equally necessary dialogue with the great Renaissance painting (Spalletti ). But it is also the story of a collector who knows how to place on the same level of values, the art of denunciation of the African-American artist Kara Walker with the silent response to pain intertwined between the plots of many trips to distant countries compared to the memory of the encounter with an artist in the countless journeys in search of today's art. It is the confirmation, in contrast to the pragmatism that governs the art system of today, that the engine and the secret of passion both live in a timeless capacity to be amazed, in an indestructible vocation for wonder.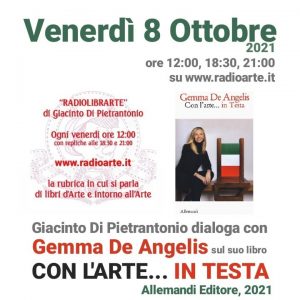 STORY:
VENERDÌ 8 OTTOBRE
RADIOLIBRARTE
.@danilo_sciorilli – logo grafica
---
produzione inner room-radioarte-OPEN ZONA TOSELLI, SIENA
http://www.inner-room.org/