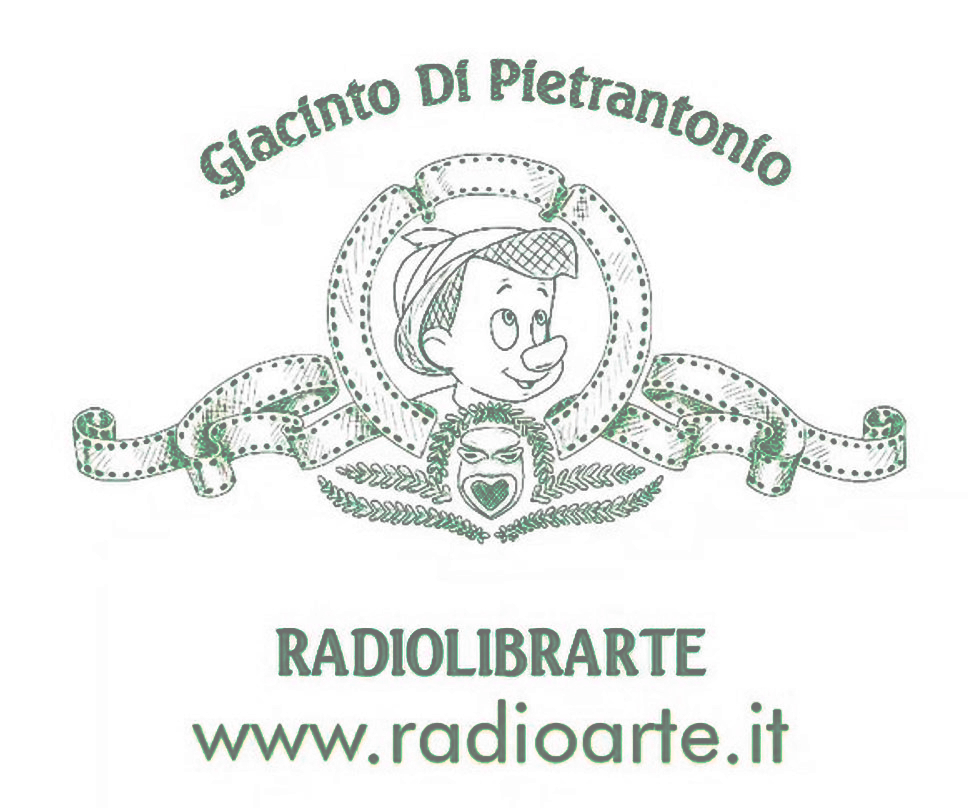 RADIOLIBRARTE
Giacinto Di Pietrantonio dialoga con Damiana Leoni sul suo libro "VERA"
Roma, 8 spazi, 54 studi / Rome, 8 spaces, 54 studios
Rubrica ideata e condotta da Giacinto di Pietrantonio su libri di, per e introno all'arte.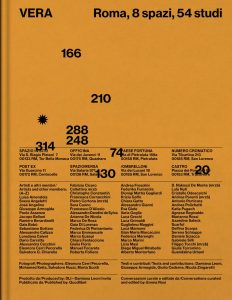 "VERA"  Roma, 8 spazi, 54 studi / Rome, 8 spaces, 54 studios
INDICE / CONTENTS
INTRODUZIONE / NTRODUCTION
Damiana Leoni
I FANTASMI SONO I PRIMI A GIOIRE DELLA VENTURA PRIMAVERA / GHOSTS ARE THE FIRST TO REJOICE AT THE COMING SPRING
Giuseppe Armogida
LONTANI DAGLI OCCHI, VICINI AL CUORE DI ROMA / OUT OF SIGHT YET STILL IN THE HEART OF ROME
Giulio Cederna
VERA E LA REGIONE LAZIO / VERA AND REGIONE LAZIO
Nicola Zingaretti
LUIGI ONTANI
Piazza del Popolo 1970–1971
VERA. Roma, 8 spazi, 54 studi / Rome, 8 spaces, 54 studios
SPAZIO IN SITU
POST EX
OFF1C1NA
SPAZIOMENSA
PAESE FORTUNA
/OMBRELLONI
NUMERO CROMATICO
CASTRO
INDICE DELLE IMMAGINI / IMAGE INDEX
FOTOGRAFIA / PHOTOGRAPHY: Eleonora Cerri Pecorella, Mohamed Keita, Salvatore Nuzzi, Marta Scotti
CONVERSAZIONI / CONVERSATIONS: Emma Rosi
DESIGN: Caneva Nishimoto
Fonte/Source: https://www.quodlibet.it/libro/9788822907875
Giacinto Di Pietrantonio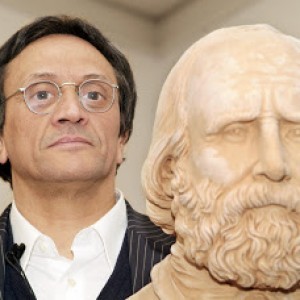 BIO
Giacinto Di Pietrantonio Direzione della GAMeC (" Galleria d'Arte Moderna e Contemporanea di Bergamo"). Docente di Storia dell'Arte presso l'Accademia di Brera, ha ricoperto il ruolo di Redattore Capo prima e Vicedirettore poi per Flash Art Italia dal 1986 al 1992.
GRAZIE A GIACINTO PER IL SUO CONTRIBUTO PER NOI TUTTI!
/
EN
RADIOLIBRARTE
Giacinto Di Pietrantonio talks with Damiana Leoni on her book "VERA",  Quodlibet, 2021.
Column conceived and conducted by Giacinto di Pietrantonio on books by, for and around art.
Giacinto Di Pietrantonio
Giacinto Di Pietrantonio Direction of GAMeC ("Gallery of Modern and Contemporary Art of Bergamo"). Professor of Art History at the Brera Academy, he held the role of Chief Editor first and then Deputy Director for Flash Art Italia since 1986 to 1992.
THANKS TO GIACINTO FOR HIS CONTRIBUTION TO ALL OF US!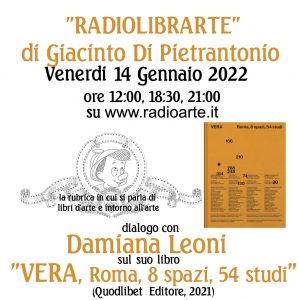 STORY:
VENERDÌ  14 Gennaio 2022
RADIOLIBRARTE
.@danilo_sciorilli – logo grafica
@martina.fusj – grafica, postproduzione
---
produzione radioarte, SIENA 2021
https://www.radioarte.it/