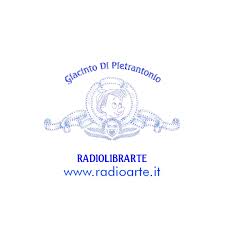 RADIOLIBRARTE
Giacinto Di Pietrantonio dialoga con Manuela Gandini sul libro "La mamma è uscita", Derive Approdi Edizioni, 2021
Rubrica ideata e condotta da Giacinto di Pietrantonio su libri di per e introno all'arte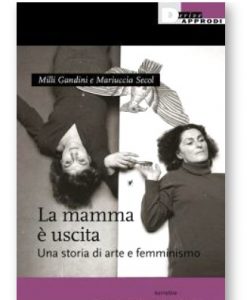 IT
La storia dei primi fermenti di arte femminista in Italia attraverso l'avventura politico-poetica di due artiste, mogli, madri, compagne, che scoprono la propria identità e condizione minoritaria e, nel 1974, fondano il «Gruppo Femminista Immagine»: Milli Gandini e Mariuccia Secol. Il libro è il racconto autobiografico del percorso che le porta a condividere con altre artiste, e con il gruppo del Salario al Lavoro Domestico, la medesima lotta politica.
Oltre alla restituzione delle conquiste culturali – la partecipazione alla Biennale di Venezia del 1978, l'invito di Fellini a partecipare a La città delle donne, le mostre internazionali – le autrici ricostruiscono il contesto e l'atmosfera del tempo includendo anche la temporanea damnatio memoriae subita alla fine degli anni Ottanta.
/
EN
The story of the first ferments of feminist art in Italy through the political-poetic adventure of two artists, wives, mothers, companions, who discovered their own identity and minority status and, in 1974, founded the "Gruppo Feminista Immagine": Milli Gandini and Mariuccia Secol. The book is the autobiographical account of the path that leads them to share the same political struggle with other artists, and with the group of the Salary at Domestic Work. In addition to the restitution of cultural achievements – participation in the 1978 Venice Biennale, Fellini's invitation to participate in La città delle donne, international exhibitions – the authors reconstruct the context and atmosphere of the time including also the temporary damnatio memoriae suffered in the late 1980s.