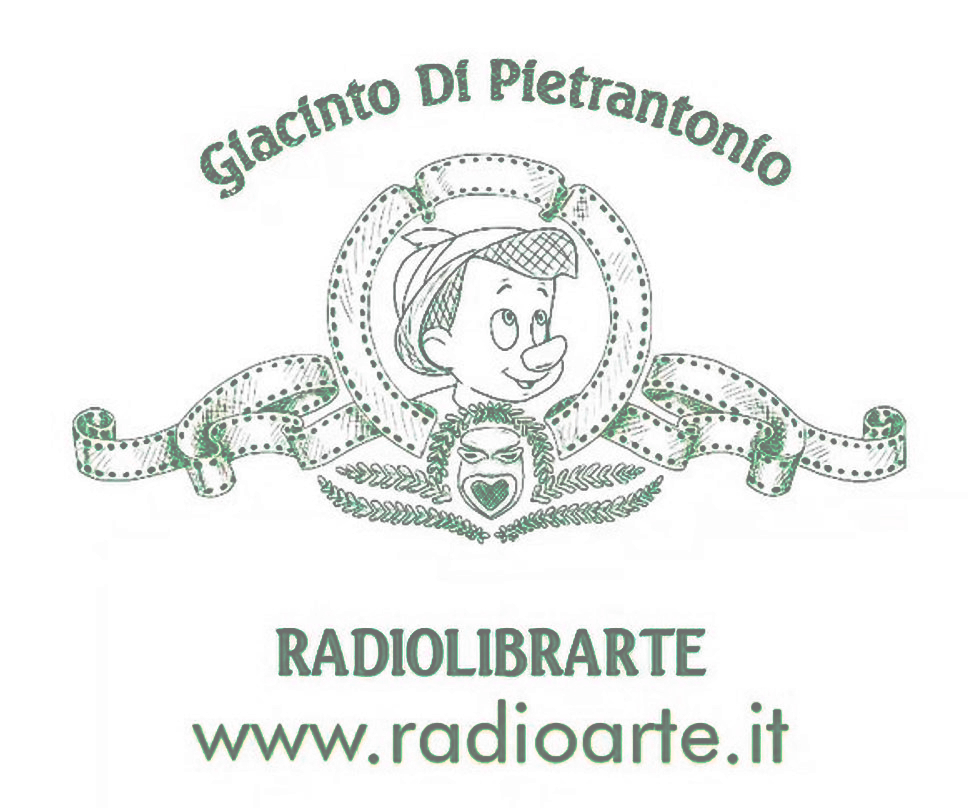 RADIOLIBRARTE
Giacinto Di Pietrantonio dialoga con Marcello Carrà sul suo libro "LA SINDROME DEL PALLONE".
La nave di Teseo Edizioni, 2021
Rubrica ideata e condotta da Giacinto di Pietrantonio su libri di, per e introno all'arte.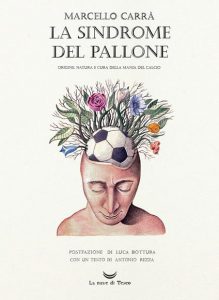 La sindrome del pallone. Origine, natura e cura della mania del calcio
È fuori dubbio che nel mondo di oggi uno dei morbi che ha avuto più successo, imponendosi su buona parte degli altri, soprattutto nelle nostre terre italiane, è quello del calcio.
E con calcio voglio intendere proprio quel gioco in cui9 un certo numero di persone rincorre una palla, cercando di farla terminare all'interno di un cosiddetto portale in acciaio o similare, con una rete atta ad attutire fino a fermare la corsa della citata palla.
Si suole definire tale procedura dinamica come "Gioco" o "Sport", ma la realtà dei fatti è che questo diletto, a mano a mano debilitante per il fisico e soprattutto per la mente, deriva da un vero e proprio morbo, che si impossessa spesso del malcapitato corpo negli anni della più acerba gioventù. La malattia si sviluppa poi con decorso rapido portando al delirio totale.
Postfazione di Luca Bottura.
Con un testo di Antonio Rezza.
Fonte:
http://www.lanavediteseo.eu/item/la-sindrome-del-pallone/
/
EN
RADIOLIBRARTE
Giacinto Di Pietrantonio talks with Marcello Carrà on his book "THE SYNDROME OF THE PALLONE". La nave di Teseo Edizioni, 2021
Column conceived and conducted by Giacinto di Pietrantonio on books by, for and around art.
The balloon syndrome. Origin, nature and cure of the football mania There is no doubt that in today's world one of the diseases that has been most successful, imposing itself on most of the others, especially in our Italian lands, is that of football.
And by football I mean precisely that game in which9 a certain number of people chase a ball, trying to make it end inside a so-called steel portal or similar, with a net designed to cushion the aforementioned ball until it stops. It is customary to define this dynamic procedure as "Game" or "Sport", but the reality of the facts is that this delight, gradually debilitating for the body and especially for the mind, derives from a real disease, which takes hold often of the unfortunate body in the years of the most unripe youth. The disease then develops with a rapid course leading to total delirium. Afterword by Luca Bottura. With a text by Antonio Rezza.
Source: http://www.lanavediteseo.eu/item/la-sindrome-del-pallone/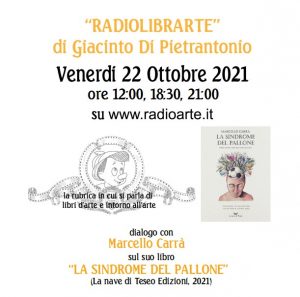 STORY:
VENERDÌ 22 OTTOBRE
RADIOLIBRARTE
.@danilo_sciorilli – logo grafica
---
produzione inner room-radioarte-OPEN ZONA TOSELLI, SIENA 2021
http://www.inner-room.org/