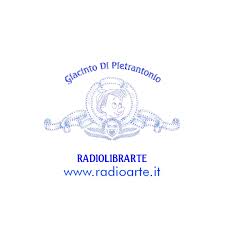 CI SONO MARIO PIERONI E DORA STIEFELMEIER ALLA BASE DI ZERYNTHIA, IL PROGETTO CHE PER ANNI HA PORTATO L'ARTE IN LUOGHI IMPENSABILI. OGGI UN LIBRO NE RIPERCORRE LA STORIA.
Quando nel 1992 Mario Pieroni e Dora Stiefelmeier chiudono la galleria di via Panisperna, nessuno aveva capito cosa pensavano di fare "invece e dopo". Forse tanto bene non lo sapevano neanche loro, così come nessuno di noi sapeva che ci avrebbero costretti a seguirli tra borghi e cave, parchi e paesini, cantine e pinete, stalle e castelli.
Anche Zerynthia, il nome scelto per tanta impresa, non era chiaro cosa fosse. È infatti grazie a loro che abbiamo scoperto trattarsi di un lepidottero diurno dalle ali ricamate in nero e rosso su fondo giallo, presente ovunque in Italia tranne in Sardegna. Luogo che, a differenza della farfalla, l'intrepida coppia Dora&Mario (che impropriamente chiamiamo Pieroni per puro maschilismo) ha ovviamente raggiunto e conquistato nel 2018 in quel di Sassari, dove gli scaffali della ex biblioteca universitaria rimasta vuota furono riempiti da opere di artisti a cui era permesso usare ogni tecnica, ma richiesto di obbedire a due condizioni: le misure e un allestimento ordinato secondo un rigoroso ordine alfabetico.
I PROGETTI NOMADI DI ZERYNTHIA
È un tipico esempio di un'operazione alla Zerynthia, un caso di nomadismo eclettico che mette in relazione artisti con poeti, architetti con scienziati, e soprattutto accademici, rettori, sindaci, assessori di cittadine e borghi fino allora impenetrabili ai linguaggi contemporanei.
Come facessero a convincerli resta un mistero. Come coinvolsero, ad esempio, nel 2001 i pubblici laziali amministratori di Carpineto, Colleferro, Paliano, Piglio e Valmontone ad aprire le porte di castelli e palazzi a Luigi Ontani, Bruna Esposito, Karel Appel in un percorso a bordo della politica e policroma Auto panoramica di Elisabetta Benassi?
Come sono riusciti nell'estate del 1996 ad avere i permessi necessari di apertura al pubblico delle cave di Rapolano, con le pareti scoscese tagliate nel travertino e il laghetto spuntato dalle viscere della terra? Cave, che nel "Solstizio d'estate" orchestrato da Zerynthia, diventano stupefacente palcoscenico di eventi e performance. E che indimenticabili performance! Franz West, Alfredo Pirri, Jan Fabre, Annie Ratti, musiche di Carlo Crivelli, canti dell'Ensemble Georgika, versi di Daniele Bollea: una maratona.
Questa pazzia è fantastica!, si chiamava l'intervento di Jan Fabre: come dargli torto?
È la stessa fantastica pazzia che ha permesso a Vettor Pisani di costruire il Museo della Catastrofe nella sghemba, puntuta casetta in bilico sul candido e allucinato dirupo della cava. Un luogo che Böcklin avrebbe amato almeno quanto lo ha amato Vettor. E poi in disordine sparso arrivano ricordi di Paliano: il simposio curato da Caroline e Hans Ulrich nel Parco degli Uccelli con Fabrice Hybert, Rosemarie Trockel, Jimmie Durham accanto a ornitologi, etologi, scrittori e le schede dei pennuti firmate Chris Marker. E sempre in questo bellissimo angolo di Lazio, le tante mostre, chiacchiere, pranzi sul prato e grigliate ospitati nel casale delle scuderie Colonna con le sue sette sale affrescate da Sol LeWitt, dove tra quei muri nasce tra l'altro anche il Progetto Oreste di Cesare Pietroiusti.
/
THERE ARE MARIO PIERONI AND DORA STIEFELMEIER AT THE BASE OF ZERYNTHIA, THE PROJECT THAT FOR YEARS HAS BROUGHT ART TO UNTHINKABLE PLACES. TODAY A BOOK TRACES ITS HISTORY.
When Mario Pieroni and Dora Stiefelmeier closed the gallery in Via Panisperna in 1992, no one understood what they were planning to do "instead of and after". Perhaps they didn't know it so well either, just as none of us knew that we would be forced to follow them between villages and quarries, parks and villages, wineries and pine forests, stables and castles.
Even Zerynthia, the name chosen for such an undertaking, was unclear. In fact, it was thanks to them that we discovered it was a diurnal lepidopteran with wings embroidered in black and red on a yellow background, present everywhere in Italy except Sardinia. A place that, unlike the butterfly, the intrepid couple Dora&Mario (whom we improperly call Pieroni for pure chauvinism) obviously reached and conquered in 2018 in Sassari, where the shelves of the former university library, left empty, were filled with works by artists who were allowed to use any technique, but were required to obey two conditions: the measurements and an arrangement ordered in strict alphabetical order.
THE NOMADIC PROJECTS OF ZERYNTHIA
This is a typical example of a Zerynthia-like operation, a case of eclectic nomadism that brought together artists with poets, architects with scientists, and above all academics, rectors, mayors, councillors of towns and villages hitherto impenetrable to contemporary languages.
How they managed to convince them remains a mystery. How did they involve, for example, the public administrators of Carpineto, Colleferro, Paliano, Piglio and Valmontone in 2001 to open the doors of their castles and palaces to Luigi Ontani, Bruna Esposito, Karel Appel in a journey aboard the political and polychrome panoramic car of Elisabetta Benassi?
How did they manage, in the summer of 1996, to obtain the necessary permits to open the Rapolano quarries to the public, with their steep walls cut into the travertine and the small lake sprouting from the bowels of the earth? Quarries, which in the "Summer Solstice" orchestrated by Zerynthia, become an amazing stage for events and performances. And what unforgettable performances! Franz West, Alfredo Pirri, Jan Fabre, Annie Ratti, music by Carlo Crivelli, songs by Ensemble Georgika, verses by Daniele Bollea: a marathon.
This madness is fantastic!, Jan Fabre's intervention was called: how can we blame him?
It is the same fantastic madness that allowed Vettor Pisani to build the Catastrophe Museum in the crooked, pointed little house poised on the white and hallucinated cliff of the quarry. A place that Böcklin would have loved at least as much as Vettor did. And then, in scattered disorder, come memories of Paliano: the symposium organized by Caroline and Hans Ulrich in the Parco degli Uccelli (Bird Park) with Fabrice Hybert, Rosemarie Trockel, Jimmie Durham alongside ornithologists, ethologists, writers and the bird cards signed by Chris Marker. And always in this beautiful corner of Lazio, the many exhibitions, chats, lunches on the lawn and barbecues hosted in the house of the Scuderie Colonna with its seven rooms frescoed by Sol LeWitt, where among those walls, among other things, the Oreste Project by Cesare Pietroiusti was born.