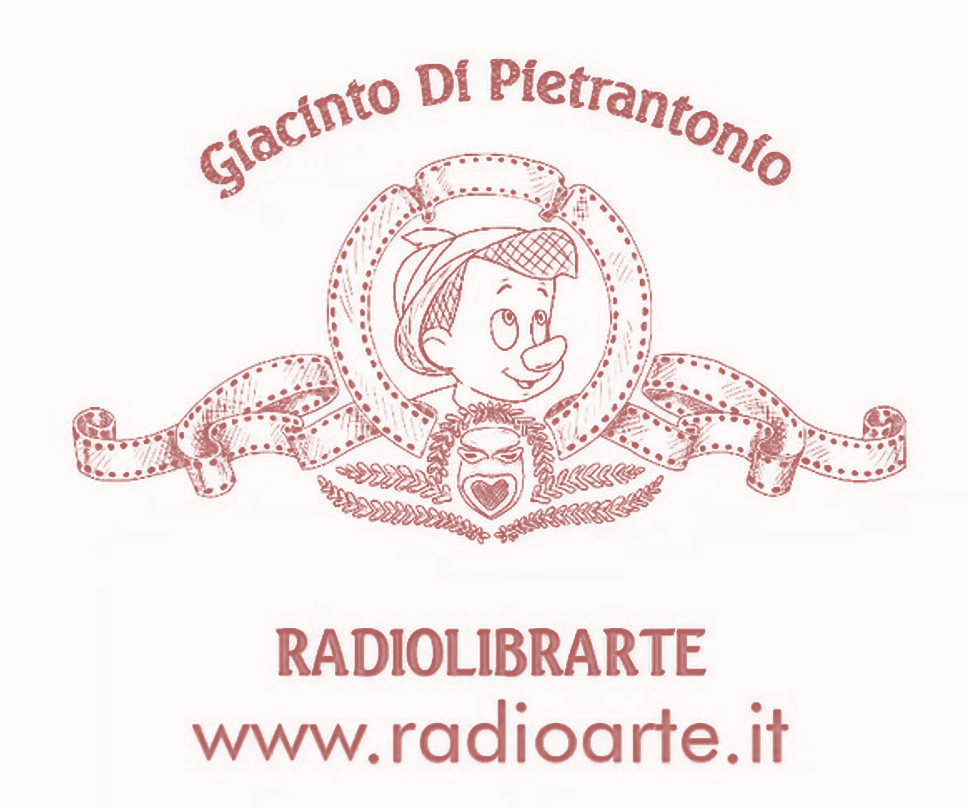 RADIOLIBRARTE
Giacinto Di Pietrantonio dialoga con Roberto Costantino sul suo libro "CLOACA"
Postmedia Books Edizioni, 2021
Rubrica ideata e condotta da Giacinto di Pietrantonio su libri di, per e introno all'arte.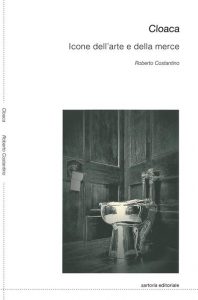 Roberto Costantino, Cloaca. Icone dell'arte e della merce.
Fino a che punto l'arte collabora alla trasformazione del mondo in un miraggio imperniato sulla «fantasmagoria delle merci»? Per rispondere a questa domanda, Roberto Costantino raggruppa un insieme di opere apparentemente disparate mostrandoci il nesso nascosto che le collega una all'altra: tutte ci raccontano a modo loro le trasformazioni economiche che hanno caratterizzato il secolo breve da cui siamo usciti una ventina d'anni fa e che ancora distinguono il millennio in cui ci troviamo. Che il Novecento – e ancora di più il Duemila, siano i momenti storici in cui si è consacrato il trionfo della merce, ovvero si è definitivamente affermata la possibilità di convertire in denaro oggetti, comportamenti, saperi, «ancora prima che siano usati», non è certo una novità. Inusuale, però, è analizzare l'arte attraverso questo filtro critico, sapendone trarre ragionamenti affascinanti e convincenti.
Fonte:
http://www.postmediabooks.it/2021/318cloaca/9788874903184.htm
/
EN
RADIOLIBRARTE
Giacinto Di Pietrantonio talks with Roberto Costantino on her book "CLOACA"
Postmedia Books Edizioni, 2021
Roberto Costantino, Cloaca. Icons of art and merchandise.
To what extent does art collaborate in the transformation of the world into a mirage based on the "phantasmagoria of merchandise"? In order to answer this question, Roberto Costantino groups together a series of apparently disparate works, showing us the hidden link that connects them one to the other: they all tell us in their own way about the economic transformations that characterized the short century from which we emerged some twenty years ago and that still distinguish the millennium in which we find ourselves. The fact that the twentieth century – and even more so the year 2000 – are the historical moments in which the triumph of the commodity was consecrated, or rather, the possibility of converting objects, behaviors and knowledge into money "even before they are used", is certainly nothing new. Unusual, however, is to analyze art through this critical filter, knowing how to draw fascinating and convincing reasoning.
Source: http://www.postmediabooks.it/2021/318cloaca/9788874903184.htm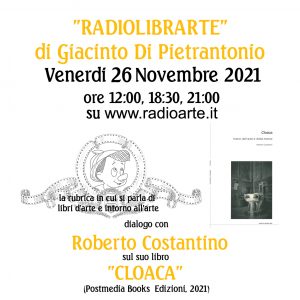 STORY:
VENERDÌ 26 Novembre 2021
RADIOLIBRARTE
.@danilo_sciorilli – logo grafica
@martina.fusj – grafica, postproduzione
---
produzione radioarte, SIENA 2021
https://www.radioarte.it/